Better Call Saul's Breaking Bad Episode is a Fun Romp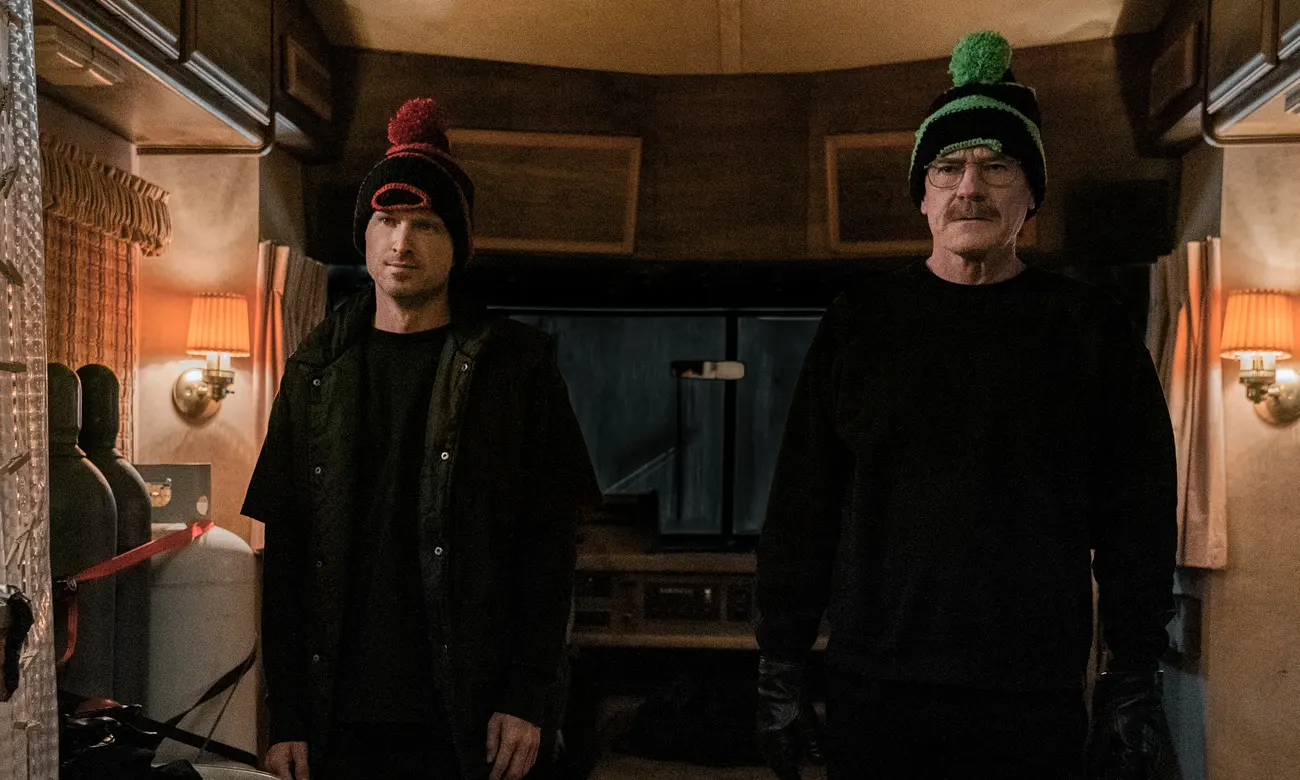 Familiar faces … Aaron Paul as Jesse Pinkman and Bryan Cranston as Walter White in Better Call Saul. Photograph: Greg Lewis/AMC/Sony Pictures Television
I'll preface this article by saying that I was inspired to write it after reading a Guardian article on the topic of last night's episode. You can read it here. Also, spoilers ahead so proceed at your own risk.
So, I just watched the last night's latest Better Call Saul episode "Breaking Bad" and boy was it something. It had nearly everything I could ask as a fan of both breaking Bad and Better Call Saul. That being said, I'm not going to write this article from the point of a reviewer like the guardian article I linked to but instead from the point of view of simply a fan.
First thing I loved is small and a personal reason. Which is for the inclusion of Jackie Chat Adventures from Fox Kids Saturday morning lineup. I loved seeing this at the opening of this episode because not only is it about the correct time period but also was part of my childhood. Really hit me in the nostalgia. Somebody even isolated the clip and put it up on YouTube already which you can watch below.
Moving on to the rest of the episode. Which was a really fun thing to watch having basically seen this part of the episode only from the perspective of Walt and Jesse. Then Walt and Jesse each pay Saul off to make him their official attorney and seeing the conversation that happened before Saul helped out Badger. That was, I thought, a really great way to tie the two shows even closer into each other as we head full steam ahead into the penultimate episode.
Then there was the info we found out about Kim which seems like she's been alive and well in Florida which I was really happy about and so was Jimmy/Saul/Gene. Afterwards Gene decided to go back into crime with Jeff and presumably steal get guys drunk in a bar and steal their identities. Which leads Gene to do something that looks like might land him into some trouble but we'll find that out next episode.
That's really all I feel like I can write about now but overall as I've said I loved this episode and will miss Better Call Saul when it's over.